5-6 Minute Read
Wes Kitts won his first Pan American Games title on the last lift of the competition, Clean & Jerking 217kg (478lbs). He was sitting in second place after posting a Snatch of 172kg (379lbs) but in a dramatic come from behind finish came away with gold for Team USA.
Head Coach Dave Spitz described the importance of Wes' performance in terms of his qualification for the 2020 Olympic Games.
"At this point in Wes' journey either we win or we learn. Having him 'train through' the Pan American Games, we had an opportunity to do both. Wes was in a serious deficit coming out of the Snatch. To put that in context, it's difficult to Snatch with confidence knowing how little of our time was spent in the Realization (competition) phase of training.
He is so strong right now that we were still able to overtake one competitor at a time in the Clean & Jerk and it you could see how his confidence grew with every attempt. Finding a path to victory despite an uphill battle serves to reinforce poise and execution under pressure. Adaptability is one of our most important competitive advantages and will play a critical role in the coming months before Tokyo."
We then caught up with Wes for a few questions.
Winning the Pan American Games is a huge accomplishment and step towards qualifying for the 2020 Olympic Games. What was that moment like?
Winning a gold medal for the United States on one of the biggest stages in the sport of weightlifting is one of the best feelings in the world. To feel the rush of excitement and pride when I made that last Clean & Jerk was unbelievable. To share that moment with Dave and the rest of Team USA was something special and one that I will remember for the rest of my life.
What was the hardest training session Dave's made you do so far in 2019?
The one that comes to mind is when I had just come back from Christmas break and we were squatting 10's around 200kg - 210kg (440 - 463lbs) on the Jacked & Tan cycle. I was literally laid out on the floor and couldn't breath in between sets. They weren't even heavy… basically the equivalent of weightlifting cardio. (Video timestamp 2:13)
What's your favorite thing to do when you're not lifting?
I play video games, mostly Zelda on Nintendo Switch.
What's your favorite meat to cook on your Kamado Joe?
My favorite is a prime rib roast but I most often cook Tri-Tip for meal prep.
What's the meaning behind your dog tattoo?
It's two dogs chasing each other around my leg and is a reminder to always strive or work toward something.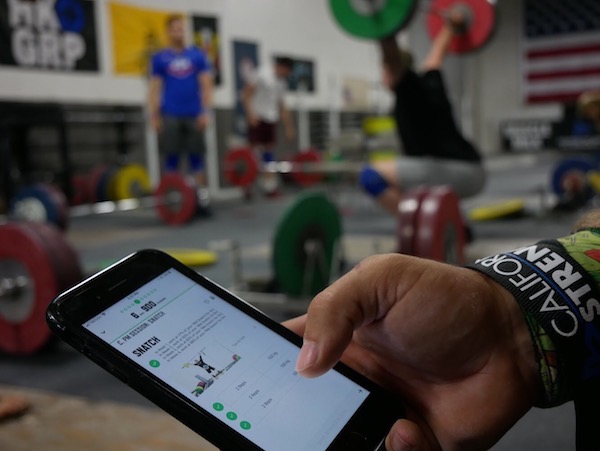 Did you know that all of our weightlifting programs are available online? Whether you're just starting out or dream of qualifying for Nationals, we're here to help!
Support Wes Kitts on his journey to the 2020 Olympic Games by following him on Instagram @weskitts22.